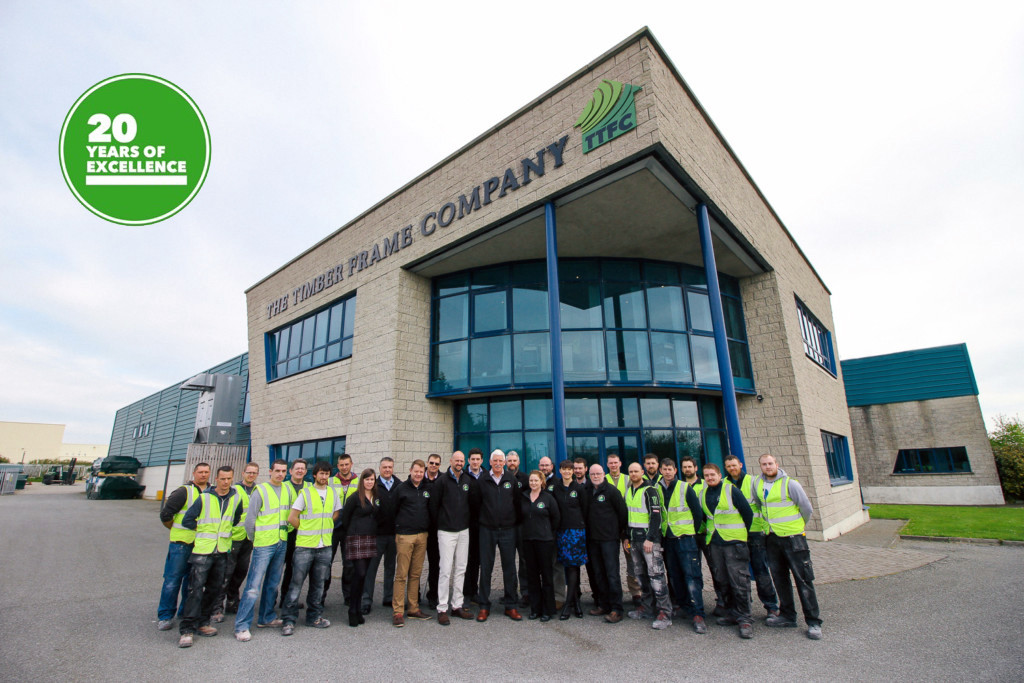 TTFC Ltd was established in 1998 and is based in Whitemill Industrial Estate, Co. Wexford, Ireland. We are the on the forefront of off-site manufacturing, offering a fully closed panel system. Our state of the art factory can deal with any requirement. With over 20 years' experience we have built up the knowledge to provide you with a quality product to meet all your needs from design through to installation.
TTFC has worked with thousands of self-builders, architects and builders building a reputation of providing high quality timber frame buildings throughout Ireland and the UK. We have designed, manufactured and installed thousands of timber frame buildings, our flexibility and ethos allow us to cover a wide range of buildings from residential one off houses to large scale housing developments, apartments, hotels, hospitals, schools, and nursing homes.
We pride ourselves on the quality of our product and our focus is on customer service and customer retention. We believe our product and service is and will remain the most popular choice for timber frame. From the time we are awarded a contract, we build a relationship that lasts. Our customers come to us time and time again.
Our state of the art factory can deal with any requirement. Located in Wexford town, we have easy access to any part of Ireland and the UK.
                                                                   Design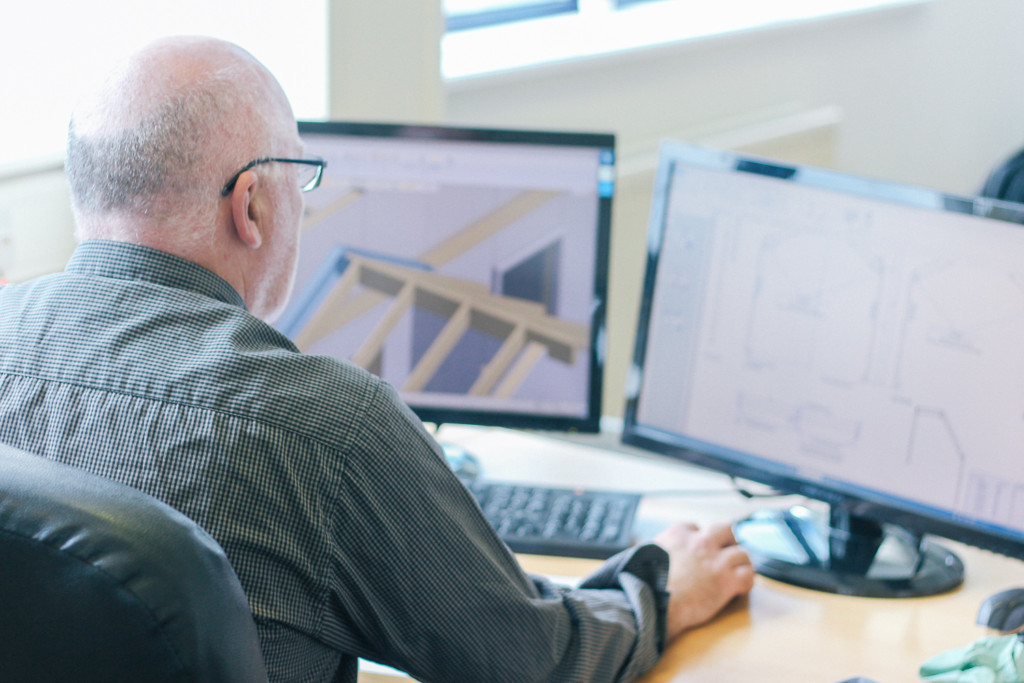 After we have agreed the contract, TTFC will engage an independent structural engineer to design all the structural elements of the timber frame and provide us with a full structural report. Your allocated TTFC project designer will take your drawings and design the timber frame replicating your plans. You will then be issued with a footprint drawing so your engineer can design the foundations. A 3D computer model of the building will be generated which will allow clear visualisation of the project at hand. You will then be issued with a full set of drawings to sign off to proceed with manufacturing.
Manufacture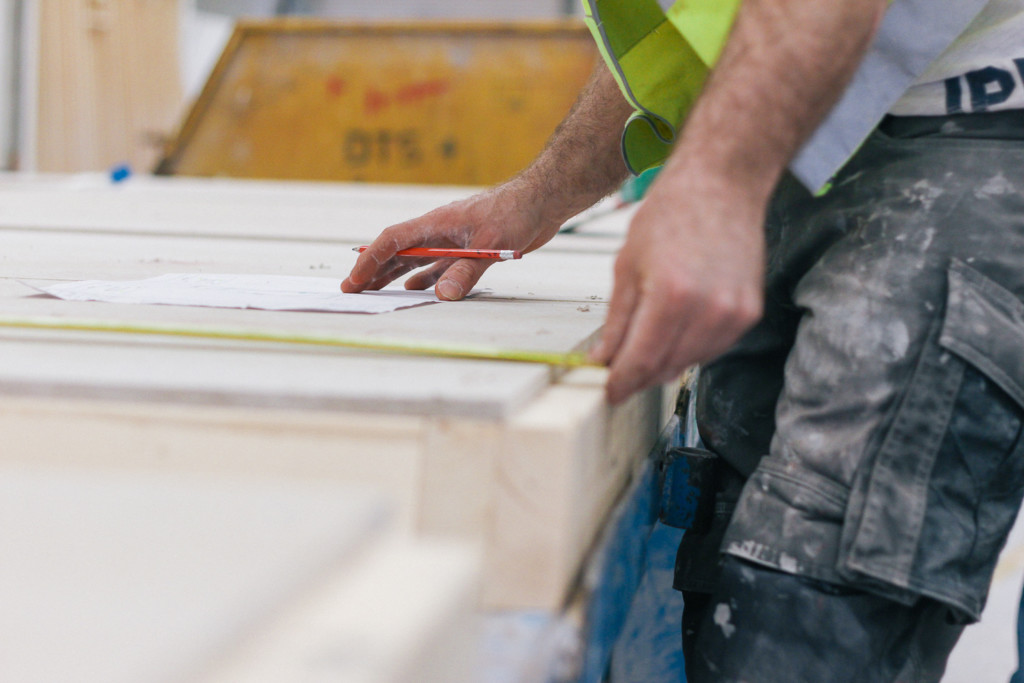 After sign off, we will begin preparations to begin manufacturing. The technician will begin generating production drawings and cutting lists, meanwhile the production team will order in all necessary materials and book a slot in the factory in line with an onsite start date. Once all is in place, we begin the manufacturing process, building it to the specification and design you have chosen. Firstly, we begin by cutting all the timber studs through our automatic saws to the correct size. Once complete we begin the assembly of the panels through a quality controlled production line ensuring accuracy. The panel are then stacked and loaded, ready for delivery.
                                                Installation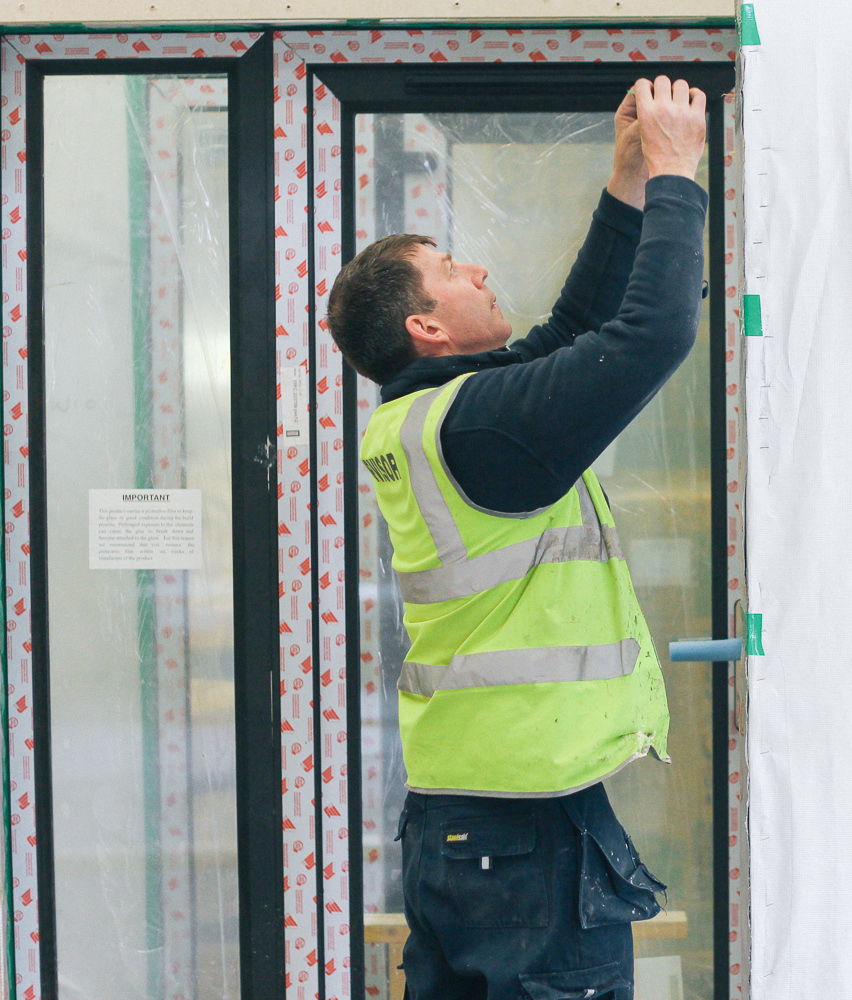 Once we arrive on site, the completed wall panels and floor cassettes are carefully lifted and secured into place with a crane. The roof structure is then installed, ready for your roofer to complete. Once we have left site, M&E contractors can then move in on site to complete first fix. The final stages can then start, with the final insulation, air-tightness and plasterboard fitted, plastering can begin. Within weeks, you could be completing second fix elements and decorating.
 Certifications