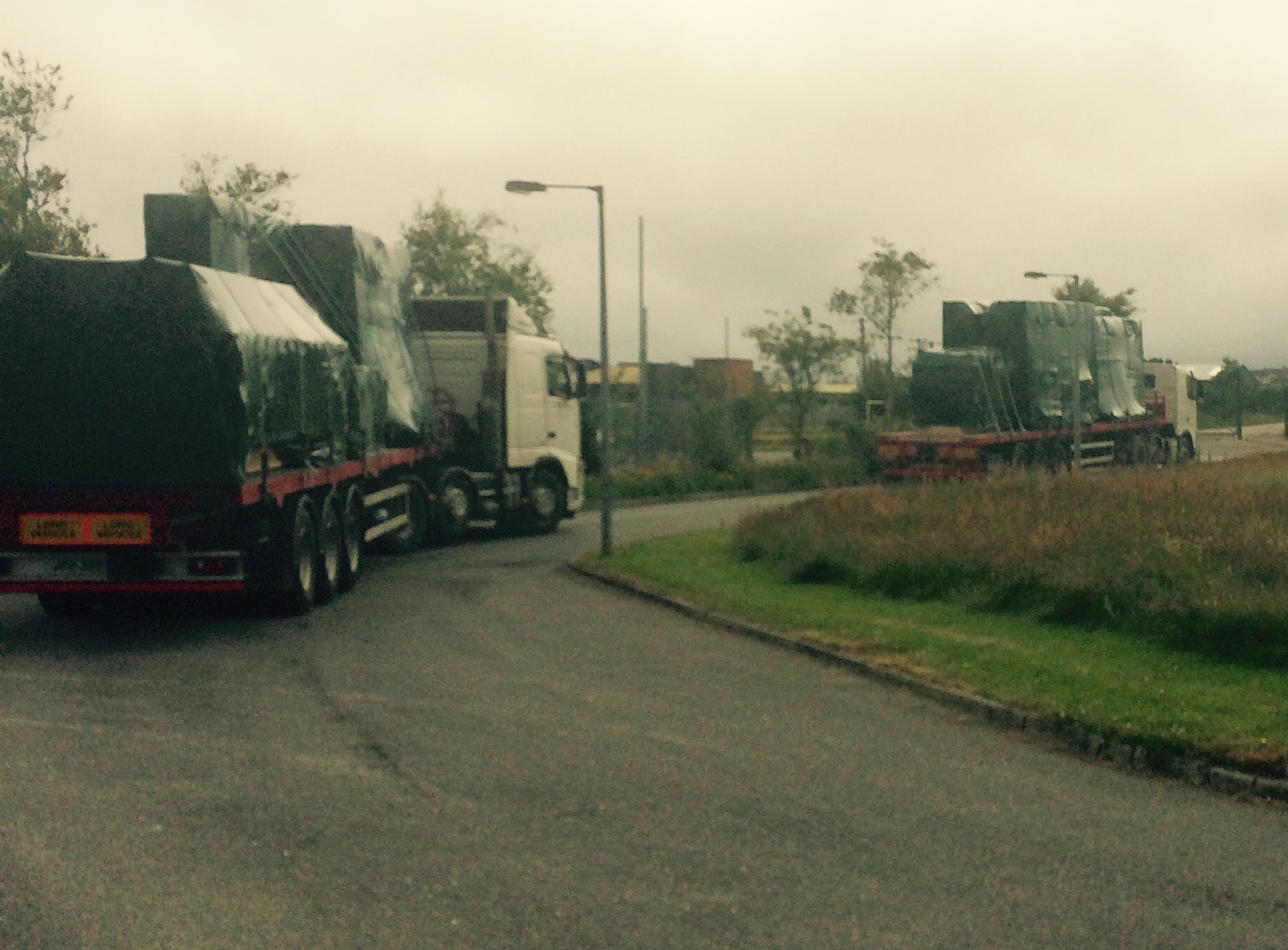 Late Friday evening, packing up ready to go home for the weekend, I notice two artics driving past my window heading for the gate. Full with closed panel timber frame product, I bolted for the door to try and get some flashy shots of the trucks to boast about this morning.
The photos take were some of the most unimpressive, poorest quality I have ever seen. I tried tidying them up, but the above is the best you will get!
I do not have a future in photography.
Any way, I though I would make it up with another case study with one of the finest developments we have done. The quality was to the highest standard, and well worth checking out, enjoy: